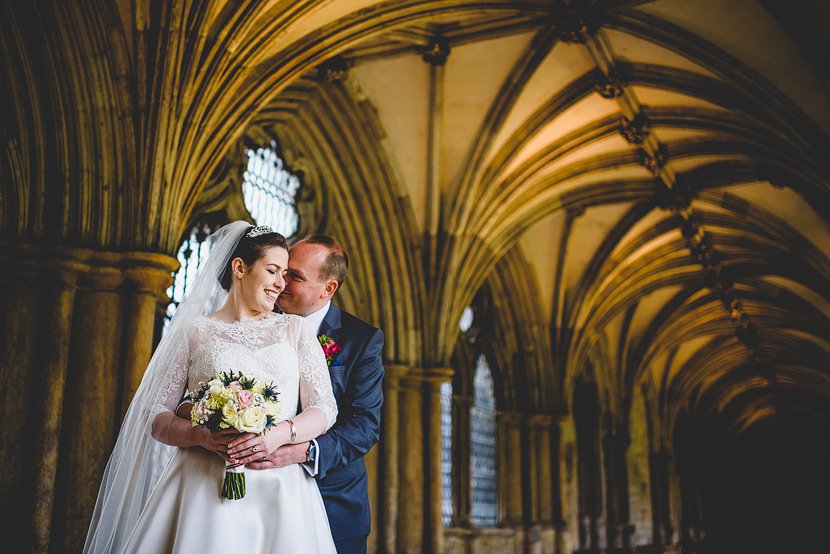 Having met Laura and Mark before the wedding I was in no doubt that the wedding day was going to be off the scale.  They both have a wicked sense of humour and of course are completely and utterly besotted with one another.  I laughed all day long in their company – two absolute gems!!
The wedding backdrop at the Cathedral in my home city of Norwich didn't disappoint.  The architecture, scale of the building makes the hairs on the back of your neck stand to attention just walking in and looking up.  Add into the mix a piper playing with the sound reverberating & echoing around the cloisters and a bride beaming from ear to ear being walked the stones throw with Dad, Sister and best friend and you know a special kind of magic is happening as both the auditory and visual senses are being assaulted.
This wedding day was incredible, start to finish!
I'll let the pictures do the talking….
Select an option below to see all the photo's.
(You'll need a password, available from the bride or groom)
Online Slideshow
The slideshow showcases the images from the entire day and is available to stream at 1080p.  Select HD for the best viewing experience.