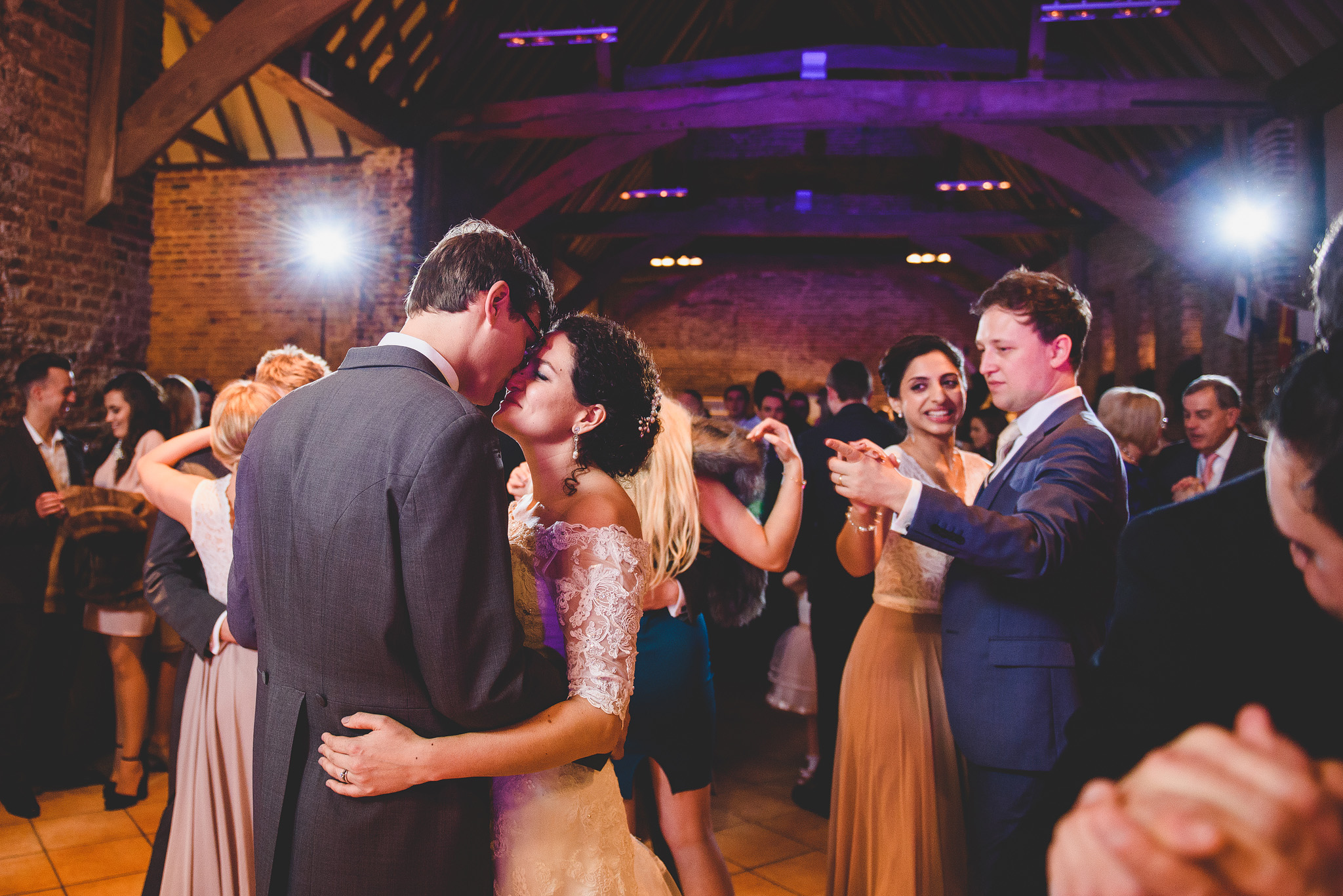 Not many venues can pull off a Winter wedding as well as Elms Barn.  One of my very favourite venues to shoot and for such a lovely couple as William & Sarah, the perfect backdrop for their wedding day.
I can judge a wedding days vibe pretty quickly after arrival in the morning and guessing how the day will unfold.  Within seconds of arriving I had it nailed.  The girls were all crying at thoughtful gifts whilst huddled together in a scrum.  Things started as they went on.  The wedding was gorgeously styled, the shoes & dress were amazing and of course everyone looked sharp.  That all melted away though…. because the connections and love between everyone help make all that 'stuff' pale into insignificance.
These are my very favourite weddings to photograph.  This is the really important stuff that's impossible to buy in, impossible to simulate.  The image I've chosen that's above perfectly encapsulates this.  ALL eyes are on you as a couple during the first dance.  After a few moments the dance floor begins to flood and the pressure is off, no one is looking anymore….. no one apart from the photographer!  🙂   Real genuine love in a single picture.
Both William and Sarah are such a lovely couple, the rain didn't stop us have a 5min whip up and down the gardens.  I hope you enjoy looking through the photos as much as I did taking them.
James xx
Select an option below to see all the photo's.
(You'll need a password, available from the bride or groom)
Online Slideshow
The slideshow showcases the images from the entire day and is available to stream at 1080p.  Select HD for the best viewing experience.
Photo Gallery & Store
Purchase prints, wall art and digital products within the online photo s