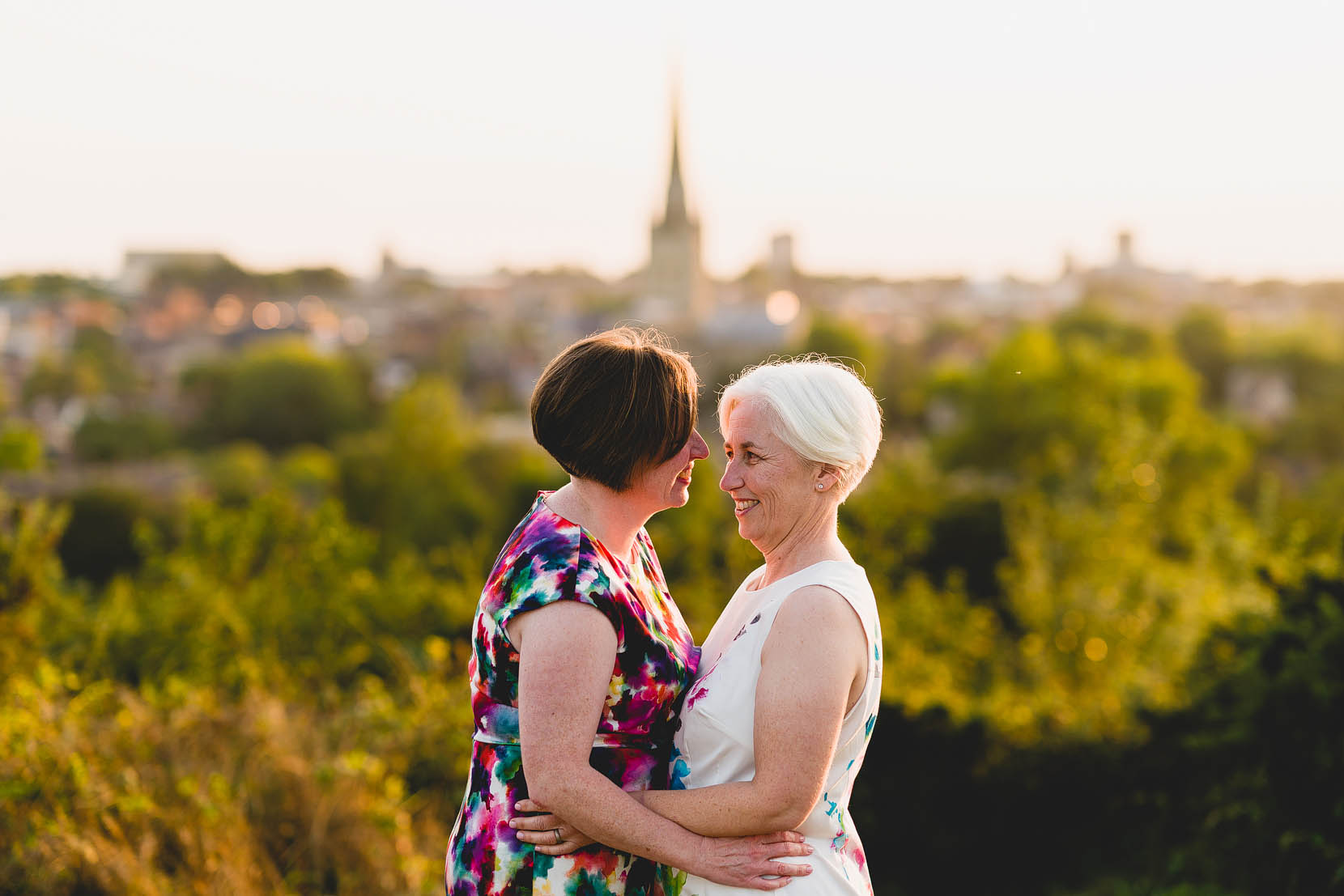 Absolute class act are Amanda and Louise!
If you wanted to rip up the script for what a 'normal wedding' looks like & do things your own way, the afternoon spent with close family and friends at the registry office before having a party at home that they both planned was how to do it.
An absolutely beautiful afternoon and early evening spent with this lovely couple rounded off photographically with a bit of gorgeous evening light setting over our beautiful city of Norwich.  Perfect!
Select an option below to see all the photo's.
(You'll need a password, available from the bride or groom)
Online Slideshow
This linked slideshow showcases the images from the entire day.